November 18th, 2011 Bob
From OSDE Science Director Jody Bowie: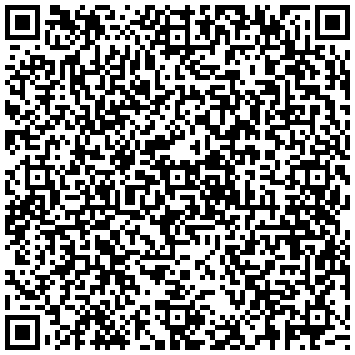 McDonaldObservatory is pleased to  announce that there will be six teacher workshops in summer 2012.  The application deadline is February 10, 2012 with deposits due in April for those selected.  Those receiving scholarships will receive the deposit back if they attend the workshop.
See the line-up of workshops and click on the application link to apply at http://mcdonaldobservatory.org/teachers/profdev/
Workshop space is competitive, so be clear about the grade level you teach and your reasons for wanting to attend the particular workshop you have selected.
______
Registration for the Oklahoma Technology Conference is OPEN!
Go to http://www.oktech.org for more information.
Individual members of these organizations:  CCOSA, OLA, OKSL, OAGCT, OSCA or employees of OTA member schools can register at the member rate of $95.
_______
$190,000 in YouthTouch matching grants to enhance Math and Science learning.
Grant Alert!
Each year, Goldenrod Research Corp selects up to 20 schools to receive matching grants for a YouthTouch system. YouthTouch, suitable for elementary and middle school students, integrates Math, Science and technology within the framework of the existing curriculum, via hands-on learning activities. The comprehensive package includes robotics and fluid power equipment, instructional materials and on-site teacher training. For more information, please review the letter which follows. A means to request the complete information packet is included.
We are announcing the third round (winter) for 2011-2012 NOW.  The deadline is  December 15th, 2011.
Goldenrod Research Corporation 204 W Saint Joseph Street P.O. Box 306 Spalding, NE 68665
November 1st, 2011
Dear Educator,
Goldenrod Research, creator of the YouthTouch Technology Integration System for elementary students, is pleased to announce its 2011-2012 YouthTouch grant competition. The grant competition provides an exciting opportunity to integrate hands-on robotics and  fluid power technology into elementary classrooms in an affordable way. Goldenrod will award 1:1 matching grants for use toward the purchase of YouthTouch. In exchange, the schools selected agree to  serve as YouthTouch referral sites.
YouthTouch generates excitement in the classroom while complementing -not replacing- your existing curriculum. Each school selected will receive all the tools necessary to provide 3rd through 8th grade students with hands-on technology learning experiences designed to impart a firm comprehension of ratios, estimating, coordinates, graphing, plus over 100 other concepts integrating Math, Science, Language Arts, and Social Studies through technology. The comprehensive package includes equipment, accessories, instructional materials and staff development. YouthTouch activities are mapped to the US curriculum standards, and they emphasize critical thinking, problem solving and teamwork. Best of all, kids love YouthTouch.
Applications are currently being accepted. The deadline is Dec. 15.  The grant application is not elaborate, and Goldenrod staff is happy  to advise you during your writing process.
The grant provides half the cost of purchasing the YouthTouch system.  Goldenrod will grant $9,850 to awardees, who must provide  the other half as their match. We want you to know that Goldenrod  regularly works with awardees to coordinate funding from another  source to provide their match and cooperates with school awardees to accommodate their special cash flow situations. Please do not let money issues alone deter you from applying, if you are strongly interested.
If YouthTouch would enhance your elementary program by engaging your students in more active hands-on learning, and you have a desire to increase your school's visibility by becoming a referral site, please request a complete information packet and an application. To submit your request for the information/application packet electronically, please click here: http://www.goldenrodresearch.com/responsepage.aspx
A complete YouthTouch information package will be sent to you promptly.
If you have any questions, please contact me personally.  I hope to hear from you.
Sincerely,
Lea Melchior President
melchior@goldenrodresearch.com