May 20th, 2012 Bob
School just finished for the year… Time to get ready for next Fall!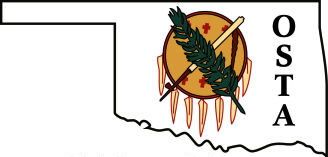 The OSTA Fall Conference, the largest and best science professional development opportunity in the state will take place Saturday, November 10th at the University of Central Oklahoma."Saving The World Through Science"
1. – get out your calendar and mark the date.
2. – submit your proposal to present.  This year all proposals will be submitted using our convenient on-line form.  DO NOT WAIT UNTIL THE DEADLINE!  Space is limited.
3. – nominate yourself or someone you know for an position on the OSTA Board. The following Board positions are accepting nominations: Vice-President / President-Elect, Middle Level Division Director, College/University Division Director,  District II, Northwest Representative (North of I-40 and West of I-35),  District IV, Souteast Representative (South of I-40 and East of I-35),  District VI, Within the boundaries of Oklahoma City Pubic Schools.  Submit your nomination online HERE.
4. – nominate yourself or someone else you know for an OSTA Award using our electronic nomination submissions forms.  Each year the OSTA awards program seeks to recognize outstanding elementary, middle school, high school and college science teachers.  We also honor outstanding contributions to science education in Oklahoma with OSTA's highest award, the Jack Renner Award, named for the late, esteemed Science Education Professor from the University of Oklahoma. 
If you are exhibitor - OSTA is now accepting reservations for exhibit space at the conference.  Exhibit space utilizes the primary halls and the atrium of Howell Hall on the UCO campus.  Commercial vendors  and non-profit exhibitors pay a nominal fee  for exhibit space.  Book your exhibit space using our ON-LINE FORM.
All  program presenters must register for the conference.
Ready to Register for the Conference?  Click the link to register for the 2012 OSTA Fall Conference.  Register Securely Online