June 9 – June 25
Monday – Friday from 9:00—4:00

Visit 10 of the most popular educational institutions in and around Tulsa!
All lessons and activities are PASS aligned
Receive 3 Graduate Credits from University of Tulsa
Stipend upon completion of workshop for accepted applicants
Private Digital Camera for classroom use
This is a workshop you'll never forget…
Spend your summer getting paid to visit some of the most exciting attractions in and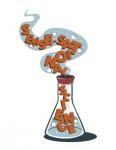 around Tulsa.  You will meet fellow teachers excited to learn new ways to engage students while meeting PASS standards.
You do not need to be a science teacher to attend; actually we invite teachers from all content areas to apply.  During the workshop, you will learn about fine arts, science, history, ecology, physics, chemistry and mathematics just to name a few.
The cost is FREE!  Actually, we pay you!
·          The SENSE-sational Science teacher Workshop is funded through the "No Child Left Behind Grant" sponsored by the Oklahoma State Regents for Higher Education.
·          As long as you are a K-5th grade teacher serving students in Oklahoma you are welcome to apply!
·          You will be asked to submit samples of a lesson plan you will complete during the workshop and required to participate in 2 Saturday follow up days during the school year.
·          You will also be required to use the lesson plan you create as well as pre and post assessment from your students
·          Each teacher will work towards a common goal of developing and distributing applications for their students that extend lessons and integrate science, math and reading.
·          There will be outdoor sessions and moderate physical activity, including walking on uneven terrain.
·          Be able to attend all classes at all institutions.
·          Have private transportation to and from all workshop locations.
·          You will receive part of your stipend upon successful completion of the summer workshop.  You will receive the remainder of your stipend upon completion of the two follow up days during the school year.
·          Complete teacher application and provide one letter of support from your school administrator (preferably your principal) by March 26.
Submission of application does not guarantee a spot in the workshop; you will be notified of acceptance by mail.