BioBlitz! 2012 will be held at Foss State Park and Washita National Wildlife Refuge in October.  The BioBlitz! inventory will begin at 4:00 p.m. Friday October 5th and end at 4:00 p.m. Saturday October 6th – but the fun doesn't end there!  Plan to stay another night and enjoy the park after the biodiversity rush when will be showing parts of the new documentary "Where Did the Horny Toad Go?"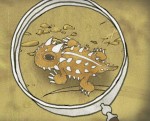 Just west of Clinton, OK, Foss Reservoir is one of the largest lakes in western Oklahoma, at 8,800 surface acres. Construction began in 1958 with the building of a 18,130 ft long earthen dam and the lake began to fill in 1961. The state park is 1,749 acres of recreation area. The Washita NWR lies on the upper end of Foss Reservoir and provides a feeding a resting area for migrating and wintering waterfowl and sandhill cranes. Established in 1961, the Washita NWR consists of 8,075 acres of gently rolling hills, deep ravines, water, and bottomlands laced with creeks. This variety of habitats is home to a diverse flora and fauna.
Access to most of these habitats is made easy by a series of trails in both the state park and refuge. See the websites for more information and maps about the trails and habitats: Foss State Park and Washita National Wildlife Refuge.
Also, remember to check out Project Noah.  We will using of Project Noah during BioBlitz! this year.  We encourage you to get familiar with using Project Noah in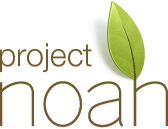 the coming months.
You can start uploading your Oklahoma flora and fauna observations to the ongoing BioBlitz! Oklahoma mission.Registration will close one week before the event.  There will be NO ON-SITE REGISTRATION. All registration must be done prior to arriving at BioBlitz!  Everyone must register individually – except children under school age (they may attend for free).  T-shirts are guaranteed to those who register two weeks before the event date (October 5).  No registration fees will be refunded. If you are unable to attend the event, or if the event is cancelled, your registration fee will be considered a donation to future BioBlitz! activities.  BioBlitz! may be cancelled in the case of extremely, severe weather. The event will be held in the event of rain. If cancelled, we will make every effort to reschedule the event.  If you register, but do not attend, you will not be guaranteed an event t-shirt.