Conferences – Evolution Road Trip in April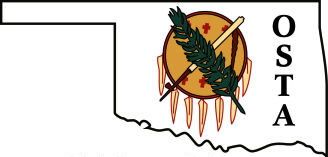 Second Annual OKLAHOMA EVOLUTION ROAD TRIP 2014
The First Annual Oklahoma Evolution Road Trip, in May-June 2013, was a great success. Most of the ten participants were current, future, or retired high school or college instructors. One limiting factor to the enrollment was the cost. Although $400 was very inexpensive for a four-day weekend with food, travel, and accommodations, it was still too expensive for many high school teachers. Therefore the sponsoring organizations (Oklahomans for Excellence in Science Education, Oklahoma Academy of Science, and now also Oklahoma Science Teachers Association) have decided to sponsor a shorter and less expensive trip in odd-numbered years. High school teachers received continuing education credit in 2013, and will do so again in 2014.
The main way to reduce expenses is to locate the trip in one of Oklahoma's major metropolitan areas (Tulsa), eliminating the need for group accommodations and dinners.
Due to the busy high school and college calendars at the end of the academic year, it is difficult to schedule a four-day trip that does not conflict with instructors' commitments. A two-day trip, however, can be scheduled in late April, thus avoiding conflicts with year-end activities.
Dates: Saturday April 26-Sunday, April 27, 2014
Main venue: Martin East Regional Library meeting room
Sponsored by: Oklahomans for Excellence in Science Education
Oklahoma Academy of Science
Oklahoma Science Teachers Association
Society for the Study of Evolution Outreach Committee
Saturday April 26
9:00     Refreshments
Get acquainted and have discussion:
What do you know and want to know about evolution?
Geological deposits and fossils with focus on Tulsa vicinity
Noon   Catered lunch
1:30     Go look for our own fossils (rain or shine, unless severe storms)
Fossils washing out of shale on Highway 51
Lake Skiatook
Arkansas River
6:00     Dinner together and discussion at a restaurant
Sunday April 27
8:30     Meet to drive out to Redbud Valley (park at library)
Loop trail:
Looking for fossils
Plant adaptations to microclimates (sugar maple, blue ash, smoke tree)
Compare life histories of oaks, cottonwoods, willows
1:00     Box lunch at Redbud Valley and discussion of above topics
3:00     Latest to be back at parking lot to leave
Registration cost is $95. Online registration available  through the Oklahoma Science Teachers Association.  Register HERE