Conferences – LEEDS Conference on Engineering Design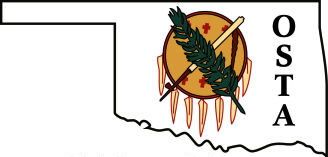 Leading by Example for Engineering Design (LEED), is a Math/Science Partnership bringing together teachers from 5 metropolitan OKC school districts, the University of Central Oklahoma, the Oklahoma Energy Resources Board, and Pearson to increase STEM content understanding and pedagogy expertise.
LEED partnership teachers have been actively involved in STEM training and instructional design through this past fall which culminates in the LEED CONFERENCE ON ENGINEERING DESIGN.
YOU ARE INVITED TO NOT ONLY ATTEND, BUT TO  PARTICIPATE IN THE LEED CONFERENCE  
The LEED Conference is focused toward Engineering Design, but application of Engineering Design from a variety of science and math will be explored and showcased.
In fact, the whole premise is to acquaint teacher-leaders in the Engineering Design Cross-cutting ideas that are a part of the Next Generation Science Standards (and the prospective OASS standards) and are to be infused into all science courses.
So with an eye on building for the future, the LEED Conference will help you and other teacher-leaders to jump-start the transition to the new standards-based instructional design.
The LEED Conference on Engineering Design
Saturday, February 8, 2014
9:00am – 3:30pm,
University of Central Oklahoma
Howell Hall
LEED CONFERENCE SESSION PROPOSAL
The deadline for program proposals is January 24, 2014.
This call is for proposals for the first LEED Conference on Engineering Design. Presentations should be of 60 minutes in duration and designed for an audience on middle school and high school math and science educators. Lectures, hands-on workshops, and vendor presentations are needed on topics to include Engineering Design, STEM education, Classroom application of Engineering Design principles, Education Leadership as it relates to Engineering and STEM education, effective Staff Development for STEM educators, and other related topics.
A SPECIAL INVITATION is extended to OSTA members to make a presentation.  You can make a presentation based upon your own classroom experiences in STEM education, or perhaps present your own engineering research experience.  The presentation can be individual or by a group.
Submit your proposal HERE
Questions about the conference? Contact Dr. Beth Allan.Phone: (405) 974-5775. eallan@uco.edu