March 15th, 2013 Bob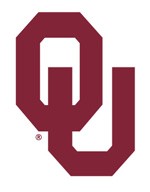 Advanced Placement* Summer Institute
University of Oklahoma
July 8-11, 2013
The University of Oklahoma  Advanced Placement* Summer Institute for teachers is offered by Community and International Training and Development (CITD), a College of Continuing Education department at the University of Oklahoma, The College Board and The Oklahoma Department of Education.
New and experienced AP* and Pre-AP* teachers will gather on the University of Oklahoma campus and spend a week exploring the latest methods and curriculum topics in all aspects of AP course content, organization and methodology.  Teachers will conclude their Institute experience at OU with renewed enthusiasm for the Advanced Placement Program* and equipped with new ideas and resource materials to use in their classrooms.
SUBJECTS OFFERED (Each subject will include new and experienced teachers combined)                                                                                       
AP* Biology
AP* Calculus AB
AP* Language
AP* Literature
AP* Math High School
AP* Spanish Language & Culture
AP* U.S. History
Pre-AP* English Middle School
Pre-AP* English High School (2 sections)
Pre-AP* Math Middle School
Pre-AP* Social Studies
WHAT TO BRING:  Refer to specific course descriptions  to determine what to bring, prepare, etc.   You will be receiving textbooks and classroom materials so we do encourage all participants to bring a backpack or tote bag.   All participants need to come prepared for surprise, inclement weather and also need to be prepared to walk to any scheduled activity outside of the main building.  
WHERE:  All classes, except biology, are held on the University of Oklahoma campus (Thurman J. White Forum Building), 1704 Asp Avenue, Norman, OK.  You can locate the Forum building on the OU map (# 128) at http://www.ou.edu/admrec/1pgmap.pdf.  Biology is held in a lab in Richards Hall (on main campus), room 167, 730 Van Vleet Oval.  Richards Hall is #58A on the OU map.
WHEN:  Monday through Thursday, July 8-11, 2013, 8a.m. – 4:30p.m.
PARKING:  Free parking is available in the lot located southeast of the Forum building.  Parking passes will be issued when participants check in for the Institute on Monday morning.  Those participating in the Biology class will receive a temporary permit for the parking garage located near Richards Hall during the opening session on Monday morning.
MEALS:  A morning snack and lunch will be provided Monday through Thursday.  Beverages will be provided each afternoon.  An ATM and vending machine area is located in the center of the Forum building for your convenience.  Participants will be responsible for all other meals.
CERTIFICATES:  100% attendance is required in order to be issued a certificate at the end of the Institute.  Attendance will be taken at various times each day and will be used to verify your record of attendance.  No exceptions allowed.
ACCOMMODATIONS ON THE BASIS OF A DISABILITY:  The College of Continuing Education is committed to making its activities as accessible as possible.  The College and the University provide a range of services to persons with disabilities.  If you anticipate a need for some of these services, please contact Sammi Fields at (405) 325-5101 or by email atsammif@ou.edu.
CANCELLATION POLICY:  We are very fortunate that the Oklahoma State Department of Education is able to cover the $640 institute fee for Oklahoma public school teachers (commuter or double-occupancy hotel resident).  Please do not abuse this opportunity.
 If you register, but then find that you must cancel, your cancellation must be provided in writing to sammif@ou.edu or fax to (405) 325-0860.  Your cancellation must be received in writing before June 24th (two weeks prior to the beginning of the institute start date).  We often have people on waiting lists who would love to attend and have access to all of the wonderful information and materials that are distributed during the week.  Due to waiting lists, participants who find they cannot attend will not be allowed to substitute themselves with a different teacher.  Participants who do not cancel before June 24th or fail to attend the Institute will be personally billed the $640 registration fee and the State Department of Oklahoma will be notified.